3D Remodel & Construction Renderings
Don't just imagine your new space.
Experience it before the hammer is even swung.
Designing your dream home or planning a remodel can be a challenging task. It's difficult to accurately visualize the final outcome solely based on 2D blueprints, sketches, or verbal explanations. This lack of clarity often leads to misunderstandings, disappointments, and even costly changes during the construction process. 
The solution? 3D rendering
Our 3D rendering service provides the perfect solution to this problem. Through the use of advanced technology and modern software, we can create photorealistic 3D renderings of your remodel or new construction project in a matter of hours. These renderings offer a lifelike representation of your future home or remodel, allowing you to see every detail, from the exterior to the interior, and allowing you to imagine, in fact, almost experience what it will be like to live there.
Here are the benefits of having a 3D rendering of your project
1. Visualize and eliminate guesswork
3D renderings eliminate the guesswork and provide a clear visual representation of your project. You can see how your home will look from different angles, experience the flow of the space, and explore various furniture layouts and color schemes. This visualization helps you make informed decisions and ensures that you have a precise understanding of the final outcome.
2. Avoid surprises and costly changes
By utilizing our 3D rendering service, you can identify potential design flaws or discrepancies before construction begins. This early detection saves you from unexpected surprises and costly modifications during the construction phase. You'll have the opportunity to make adjustments and ensure that your project aligns with your vision and requirements
3D rendering can help you to communicate your vision to your builder or designer. This can help to avoid misunderstandings and ensure that your home is built to your specifications.
3D renderings streamline the decision-making process and expedite the overall project timeline. With a clear visualization of your project, you can make confident choices, avoid unnecessary delays, and optimize your construction schedule. Additionally, by preventing costly changes during construction, you can stay within your budget and save money in the long run
You can "experience" the following in a 3D rendering:
Eliminate the guesswork when you have Bay Builders do your remodel or new construction!
You'll get an expert designer to guide you and now you can order 3D renderings too!
What style should you get? And what about the wood, the doors, the hardware and the countertops? What if you make the wrong decision and then you have to live with it? This is the value of 3D rendering.
Don't like what you see? We'll start over until we get the rendering right before we hand it off to our build team to bring your vision to life.
3D Kitchen Drawing Examples
Not ready to build? You just want to visualize? No problem!
Get a 3D rendering now. Build later!
With a complimentary consultation to get all your questions answered, including "What will it cost?" That's how.
If you're contemplating a home remodel or new build in the Bay Area, you may be overwhelmed with options or might even be wondering if it's possible on your property or if you can even afford it. There are many questions that may be keeping you up at night.
Well, good news. We're here to put your mind at ease with a complimentary consultation with a building and design expert who is also familiar with the building & remodeling regulations here in the Bay Area. And you'll walk away knowing what's possible, what your options are, and what your next steps are. You'll have a plan!
We can't wait to help get you on the way to your dream home. Sleep well!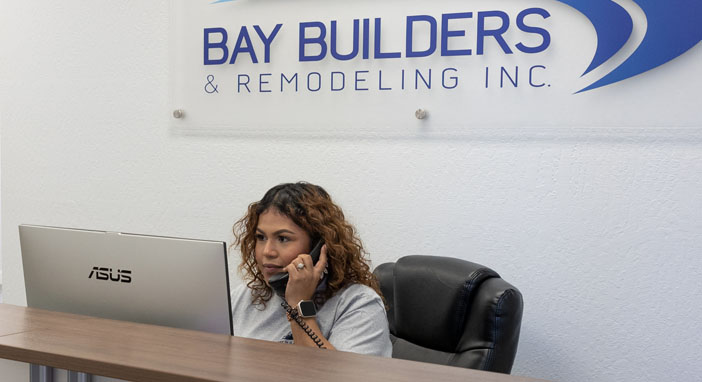 Yara is looking forward to your call
Or submit the following form and we'll call you to schedule an appointment for a complimentary consultation.
Check out our other services in the Bay Area